A lovely merino scarf on greyarea.com by an artist named Taiana Giefer. I wish I could say more about the processes that goes into a scarf that is so fluffy, dense yet somehow diaphanous at the same time – but it doesn't say anything about it on the site. Check out her work with beading, feathers, even horsehair. It's definitely unique and beautiful, very urban but with a nod to the southwestern style.
Links
Grey Area (New York)
Taiana Giefer (California)
0 Comments
---
For all price ranges and passions (the full post on Tythe.com)
1. COOKING
Epicurean Designer Cutting Boards Though this Duluth, Minnesota run company …
2. HELPING
Nomi Bags Nomi network produces recycled bags that fight human trafficking.
3. INDEPENDENT DESIGNERS
I've always loved the spunk of Junk Prints owner / designer Chanel Kennebrew.
4. GLOBAL DESIGN CULTURE
Yoshii Shirt Stripe Towels – Towels have a strong significance in Japan.
5. CRAFTSMANSHIP
Stacking Vessels by Pia Wustenberg – As I see it, design is art and worth the price to celebrate the human ability to transform materials for use in our everyday lives.
-Chauncey Zalkin
0 Comments
---
Matières à réflexion in Paris is a wonderful example of the Paris atelier in the modern context, a place that combines process, discovery, craftsmanship and human interaction in a single experience. What Women Make speaks with designer Laetitia Azpiroz and partner Cyrille Raillet about their work and their philosophy.

A Show Love production. Show Love is a brand new social content service for lovable companies. Learn what we mean by lovable companies and our approach to content in our press release post and see more of our work at www.showloveworld.com
Don't forget to visit www.matieresareflexion.com to see other bags and accessories and view their most recent collection.
0 Comments
---
Prints! Motifs in Costume & Fashion History (1750-2000)
Design inspiration fanatics, color lovers, and pattern princesses (okay, that's a bad one), if you're anywhere near Belgium between now and January 8, 2012, power down your laptops and raise your eyes from your iphone as you head over to the Mode Museum Hasselt for some historical inspiration – prints and patterns of all kinds.
Why this is interesting / augments what you already know:
Illustrates different phases in the life of notable motifs
Looks at socio-economic changes
Looks at technological innovation
Examines relationship between fashion and applied arts, in particular interiors.
From European prints to Indian chintzes
Highlights historical printing methods such as block printing and cylinder printing
Designers shown include Hermès, Emilio Pucci, Versace, Marimekko, Leonard, Dries Van Noten, Jean-Paul Gaultier, Jean Charles de Castelbajac and more
From website: "Varieties of motifs often reflect the collective taste and Zeitgeist of a certain period. Printing textile is also a complex industrial process and as such depended on innovation, mechanization, research and technological progress."
You might also like our recent post highlighting favorite prints from Spoonflower, the online community for designers offering on-demand custom printed fabric. And check out guest bloggers, the duo known as "Pattern People" who discuss their historical inspirations as well as Argentinian graphic designer Laura Varsky's prints and patterns. Also some picks from Katja Behre of Elli Popp wallpaper and textiles discussed here.
Also look at our other Friday Diary late summer / last chance exhibits and events:
1> Tracey Emin, London
2> The Int'l Gift Fair, New York
3> Contemplating Spaces of the Future, Denmark
Lead Image: Mastori*Motwary Studio. Images 2/3 courtesy of Mode Museum Hasselt (in order): Tim van Steenbergen AW 2011-2012, catwalk models from Lanvin SS11.
0 Comments
---
(and you can too)
Cindy Sherman is the newest Mac Cosmetics spokesmodel. Sherman was my very first introduction to art photography; At the tender age of 11 my sister bought me a book or her photographs for Christmas. I remember thinking one thing: creepy. But I was a mere innocent at the time. My brain quickly developed after that to register nuance and cultural reference which hopefully ripened with age and education.
Earlier this year Cindy Sherman sold a self-portrait for $3.89m (£2.4m) – the highest price ever paid for a single photograph according to the Guardian. While Missy, KD Lang, Rupaul and the rest celebrate difference and chutzpa, this reflects back to us our obsession with beauty and the sadness within – but only insiders will get the joke which I believe is Mac's intent. Viva mac. Viva glam.
So this is your Monday Motivation. Throw away the self help books and 'positive attitude' and be just as weird and subversive as you really are as you work toward your goals this week.
A picture from Vanity Fair of past spokespeople for Mac:
 Cindy Sherman for Mac:
Photos via hintmag
0 Comments
---
Erin Loechner runs a popular design blog called Design For Mankind full of pretty things from fashion to graphic design and art. I asked her if she'd share some of her blogging wisdom with What Women Make and give us a glimpse into what she does on a day to day basis. What Women Make regularly features women in creative fields, whether they be bloggers,  designers, print journalists, thinkers, journalist/curators, photographers, publishers/entrepreneurs, novelists, and so on – and we always ask them to name some of their favorite creative women which I turn into a slideshow. See above for Erin's picks.
I encourage you to add your two cents below.
Now for the interview:
How did you start Design For Mankind?
I was thrown into an art director role at a job that I was highly under-qualified for. Like most things in my life, I researched and studied night after night until I felt confident that I could deliver in this new role. I learned so much during that time and looked to the Internet for tips/advice/inspiration. As a long-time blogger (I've kept a personal blog since 2001), it only seemed natural to share my experiences and finds with the Internet. Thus, Design for Mankind was born.
What's a day in the life for you? Do you have a routine? If so, what do you first do when you wake up?
My days are pretty mundane, really. I wake up, head straight for my french press and let the dogs out. We usually roam the yard for a few minutes and then I come inside and get to work in my sunny office. I don't generally set an alarm; the day begins whenever my body tells me it's time.
Is there a part of the day where you just won't let yourself be online? A part of the week? How do you keep a balance?
Oh, there are many parts of the day where I ditch the computer. I used to be much more rigid about being online all day every day, and now I'm rarely online during the weekends or evenings. I'm pretty in tune with myself so it's easy for me to know when I've had enough. I find that when I start mindlessly surfing as a form of procrastination, I do better when I turn off the computer and clear my head with some good old-fashioned Murder She Wrote. (I'm way into old TV these days!)
Let's say you start with a good eye (which you do), what's the magical secret to having a successful blog?
Knowing that there's no magical secret. Every blog is different because it's an extension of someone's personality. I enjoy most when blogs grow organically and casually.  When a writer is true to themselves and their vision despite what might be web-savvy or business-minded.
Do you have a strategy for DFM or do you just blog what you like?
Nope, no strategy! My rules for myself are (a) anything I post must elicit some sort of reaction, and (b) it must come from an authentic place. Whether that's a leather bison belt or a lovely watercolor… I suppose that's for my soul to decide.
I see you lived in L.A. and then you moved to the Midwest. Where do you live nowadays?
Fort Wayne, Indiana. I love it here!
Is it hard to keep up with innovation and design from Fort Wayne? 
You know, the Internet is a wonderful thing. This job can be isolating and it's certainly not the design epicenter of the universe, so it's important that I can look outside of my zip code to glean inspiration elsewhere.
So how do you find the things you blog?

Mostly online. I am often seen jumping down the rabbit holes of blogs and artist sites. I rarely use Tumblr or Pinterest as a source for locating new finds because they're rarely properly credited and I'm a stickler for online etiquette.
Do you travel a lot?
A fair amount, yes. This year has been killer with traveling, so my new rule is no more than 24 trips in one year.
Do you get sponsored to travel?
Not generally, no. I've never been sponsored to travel leisurely, but am often paid to fly out and speak on a panel or present a lecture.
Do people come to you for advice often? If so, what kind of people and what kind of questions do you get?
Oh, very much, yes. They run the gamut. Just yesterday I had a 12 year old email me to ask if she should take pottery or drawing next semester! I have no idea how to answer those questions, as I'm not an artist and have never taken a proper art or design course. Most often, I receive business-related advice and I always, always answer. I think it's important to give back to an industry that's given me so much.
You host creativity workshops. What's a creativity workshop with you like?
Equal parts hard business advice and soft inspiration. I like to keep things conversational so there is a large element of discussion and brainstorming involved.
Who needs a creativity workshop?
Oh gosh, everyone. Anyone needing a jumpstart in life, and I've noticed that so many clients I work with are dealing with roadblocks that aren't even business related. Confidence is a huge one. Attending a workshop is one of the first steps to gaining confidence — you start to invest in yourself, and that return on investment comes back in the form of self-confidence. I see it daily.
Whats next for DFM?
Big things, I'm sure. I never really know what's in store for me.
Do you think you'll close up shop and do something different?  If so, what?
I highly doubt it, but I suppose if I had to choose a different career, I'd love to be an author, professor, shop owner, stylist or interior designer / artist. Preferably all of the above.
Who is one of your favorite female creatives of all time:
Miranda July
(from me: and if you don't know who Miranda July is, run, don't walk to your netflix account and download her movie, then run don't walk to the bookstore or go online and buy her book of short stories No One Belongs Here More Than You and then go check out her art book project. She is one of my all time favorites as well.)
You seem to be really into color. What's your favorite color (the RGB if possible) these days?
Yellow has always been my favorite. It's the color of sunshine, as trite as that sounds. (The RGB she gave is 255-255-0 which is used for the home image)
Not at all trite. Thanks Erin! And thanks for offering us a list of some of your favorite female designers and artists. They can be seen in the little slideshow I made above.
1 Comment
---
In commenting on John Galliano, I wrote on FB and Twitter: "I hope he never works again. in a world of almost 7 billion people, surely there's someone as talented who's not an antisemitic bigot." After a flurry of ensuing dialogue, a friend who clocked two years on the inside spoke:
"I worked for LVMH management for two years before running out of there as fast as the wind last April. LVMH owns Dior, Givenchy, Marc Jacobs etc and believe me Galliano may be the only one who's made antisemitic remarks but these designers are, not all, but for the vast majority, MONSTERS. You wouldn't believe some of the stories I've heard and/or experienced firsthand. Between outright sadism, misogyny, diva-ness taken to psychotic extremes, etc, the field is ripe. And as long as this is kept "in-house", out of the papers, and particularly out of the cash register, top management does NOTHING against these guys and gals, on the contrary, they're total enablers. I can state with utmost certainty that for most people there Galliano's biggest crime was being stupid enough to get caught. The fashion business is ugly as f**k and as greed-driven as any banking system."
I was so intrigued I asked her for an anonymous interview. The rest of her story follows…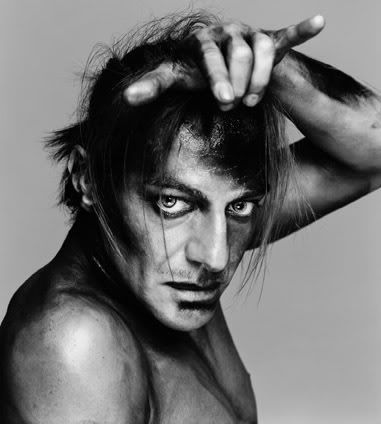 This is a candid interview with "She Who Will Remain Nameless"  or "Swirn" for short. It's everything you wanted to know about a questionably enviable life.

Me: What type of position did you hold? Was it with one particular designer or with LVMH overall (if you can say so much) ? I assume it was in Paris?
Swirn: censor censor censor….yes, Paris.. executive committee level.
Me: How did you end up there? (What was your career path?)
Swirn: NOTHING to do with fashion I'm afraid. I was a consultant working oversees. Huge responsibility and vastly underpaid. I decided in 2008 I needed a break and being an executive assistant seemed a good idea. Good money, no intellectual challenge, no hassle, or so I thought. I basically lied on my CV to bring my past qualifications down and got the job through a headhunter.
Me: How long did you stay?
Swirn: Two years
Me: What was a typical day at the office like?
Swirn: When you work for someone at that level in that company your responsibilities are very clear: organise organise organise. You won't be asked to deal with content but your life is logistics, defending the castle gates, smoothing over diplomatic hiccups and basically babysitting a bunch of overpaid spoiled brats. The level of ego I encountered was quite astounding even though I grew up in the biz because of my mother. One little example: I was once asked to organise a short but impossible trip schedule wise. The only options were a) rent a private jet or, ironically, fly EasyJet. When I explained this to the team they practically threw me out of the window for suggesting they fly low-cost. The jet option they quite liked though.
Me: How are the entry level staff treated? Is it as bad as, say, a fashion magazine?
Swirn: France is anything but a meritocracy. To get anywhere you need to have the right connections from the get-go or at least have gone to the right schools. LVMH is a prime example of that. Nepotism primes, even to the  intern level. You won't see many non-white or non-Jewish or non-Catholic faces in the big groups such as LVMH and most people get in with a little "help".

There are several categories of employees. Entry-level staff are invisible unless they can be physically valorising (the pretty intern will be treated like dirt but will have access to a few meetings if he or she looks good and is sufficiently slavelike). Support staff such as assistants are considered valuable but to be treated in public with at least a measure of disdain. Some assistants have been with their bosses for years and all of them really keep the machine turning. They are all overextended to the point of parody but some do have close relationships with their bosses. However, I have seen the most longstanding professional assistants spoken to completely inappropriately just because well, the boss is king. I had a decent relationship with mine but there were a few times where my fist nearly went flying : ) Other staff, such as project managers, design assistants, etc are people who have hopes and ambitious and this makes for a particularly vicious back-stabbing environment. Of course there are some lovely people around too but most of them leave or get eaten alive.
Me: Do they encourage or forbid blogging? Is there a policy regarding outside projects?
Swirn: I'm not sure what the official policy is but it is at least unofficially totally forbidden. They are extremely paranoid about things leaking out, and for good reason, and will take some pretty extreme but legal measures to shut people up.
Me: People in middle management, do they seem to enjoy the job? Are the perks really great as you'd imagine?
Swirn: In middle management the salaries are very very good but the pressure is extremely high. As I said before it is a very heated back-stabbing environment. You have to be extremely tough and ruthless to get ahead. Perks wise, the pay is great, the health insurance is excellent and you have access to private sales but for middle management it doesn't go much further than that. Unless you're particularly well connected of course.
Me: What are the designers relationships like with their support staff? Both those in creative positions and those in administrative positions?
Swirn: For the most part designers are extremely dictatorial with their support staff. I have seen both personal and design assistants and staff collapse from both nervous and physical exhaustion. There have even been legal ramifications because french labour law is very strict. But you will never hear about that in the press. I knew of one girl who was on call 24/7 in order to accommodate her designer's travels. And I do mean that she had to pick up the phone after the second ring at the latest and be operational at any time of day or night. I have heard of ridiculous demands, errands, capriciousness etc. But there are exceptions too. Stuart Vevers, the designer of Loewe, is a lovely man and although he is a workaholic like the best of them he remains always respectful of his staff and they are quite devoted to him.
Me: Do people have crying fits in the bathroom like they do at Vogue?
Swirn: Simple answer: bathrooms aren't used to pee but to cry, gossip or throw up.
Me: What are some of the top to mid-top jobs at LVMH and are they staffed by women, any of them, and if so, women you admire? If so, who?
Swirn: Although there are very few women CEOs in the individual fashion houses (Lisa Montague of Loewe is the only one in the Fashion Division) you do find a lot of women in middle and other top positions. Main areas are HR, Communications, Special Projects. My experience of HR is that they are completely evil but I did fall upon the one wench who combined hating women, sleeping with my boss, compulsive liar and incompetent all in one package so my vision is a little skewed. There are some brilliant women though. Lisa Montague is an incredibly intelligent and human business woman. It was a pleasure working for her and I think it is quite significant that she is British.
Me: How do women fare?
Swirn: There is a glass ceiling when you get to the top but otherwise women are given good opportunities. I don't know that much about any potential salary difference between men and women but that is a French problem in general
Me: You say that there are many designers who are monsters. I like to say 'fame makes monsters'. Who are the big monsters or if you don't want to name names, what are the monstrous things some designers do?
Swirn: I said before that LVMH are enablers and I stand by that. They will hire designers for huge amounts of money (we're talking ridiculous here), allow them their every whim and bad behaviour, kiss their asses etc…  AS LONG AS the money comes in. Revenue goes down and suddenly excuses are found, accusations are made, and people are out very very quickly. I suspect this will happen with Galliano. As for monstrous behavior, other than what I mentioned before, lets say that some behavior is silenced with "settlements" and this includes some pretty colorful sexual harassment stories.
Me: Do the designers fear dismissal and the need to keep up every season or else – or is it like tenure where they feel their job is secure?
Swirn: They are led to believe they have tenure. Galliano is a prime case and I think one could say that MJ also has a pretty solid niche. But again, it all depends on whether the money comes in. And this I think, in the long run, primes over even good press. Because even though LVMH is avid for good press, Bernard Arnault is a business man foremost who can show some vision but who expects results.
Me: Is it just the designers who act this way or anyone else near to them?
Swirn: Bad behaviour is quite generalised at a certain level. The company chauffeurs have some amazing stories.

Me: Do the star designers do most of the designing? Do the designers that work under them come up with some of the brilliant ideas? Do you know how that works? How does such a singular design mind work with other designers? (I always wondered how they could tolerate that.)
Swirn: They all have design teams but to be honest I don't know how they work or delegate. I think it depends on the individual.
Me: Are there any particular traits that the big name designers have in common from your experience?
Swirn: Ego. And talent. They are the only ones whom nepotism cannot help that much.
Me: I've always loved Gaultier, of course who is not with LVMH, because he seems to be his own man. Are LVMH designers a different breed? Is there an LVMH personality or work style type? (I always felt McQueen was a man apart as well).
Swirn: No I think they remain pretty individual although there is a LVMH philosophy and overall strategy.
Me: Is there a lot of chaos at LVMH? Are there always fires that need to be put out?
Swirn: It's a very tightly run ship. Fires are not appreciated and expected to be put out before the spark ignites. I imagine the Galliano thing has caused quite an internal uproar.
Me: Tell us about a monster antic that you witnessed, does anybody ever get their comeuppance / learn a lesson? Have you seen any redemption happening while at work? Anyone turn over a new leaf?
Swirn: Most people who act this way do so because they can. I did witness one tiny but glorious moment. One woman, who is sytematically awful to her underlings and has ambition and ego as inflated as her boobs, has always had the strange particularity of wearing extremely high heels which she doesn't know how to walk with, giving her a very unusual tottering gait. She was walking down the hall one day, where for some reason a lot of people were milling about, when a visiting executive exclaimed quite loudly: My poor X are you injured? You look like you're in terrible pain, would you like a seat? There was steam coming out of her ears but considering the execs rank she had to smile and shut up while we all chuckled discreetly. She probably went home and skinned some kittens that day…
Me: When I was young, I read Chanel's biography and then of course Diana Vreeland's autobiography, D.V. I was smitten with these old stories and then fashion seemed to me to become so tawdry. Do you think fashion has changed from the time we were young looking for jobs and now? If so, how?
Swirn: I think it has changed dramatically and a simple reason: money. There is almost no such thing as luxury fashion anymore. By increasing production in order to attract previously unused markets such as Asia, brands like Louis Vuitton have become almost mass market. The revenues have exploded and that has taken the industry away from creativity into pure business. Creativity is now truly reserved to the Couture collections which are for the most part pure media events as the clientele is tiny.
Me: Anymore good stories? What have you learned from your experience there?
Swirn: This may sound surprising considering the bad stories I have to tell but I did meet some really cool people there. Particularly amongst the exec assistants. Some of them are incredibly bright and interesting women. Some of the fashion house CEOS, such as Lisal Montague but also Fabrizio Malverdi (CEO of Givenchy) are pretty incredible people, both on a human and business level. Not surprisingly, most of the people I enjoyed working with there were not French.
Me: Why did you leave?
Swirn: I was both exhausted and bored. The money was good but being treated like a fool was not. And on a totally separate level I really wanted to do something (so completely different.)

Me: Are you happier having left?
Me: What do you think would be an ideal creative environment, for you, for women, for people who genuinely love creative product but not the politics?
Swirn: Honestly, although financially it isn't easy, small businesses is for me the ideal place for women to get a kick start. Small environments prone more dialogue and mutual commitment because everyone needs to pull together to survive. once things reach a certain scale, things get tricky.
Me: What do you think the future of creativity will be? Big conglomerates? Small practices? Technology? How will fashion evolve?
Swirn: I believe that across the board both economically and creatively big conglomerates will continue to thrive and develop but today because of technology and the Internet, start-ups, grassroots enterprises, and smaller communities have an edge that previous generations didn't. To me that is absolutely vital. At least part of consumer culture will realise the value of being catered to by both sides; buying the white t shirt at Gap but having the summer dress made by the tailor down the street. Maybe I'm being idealistic but I do think it's feasible.
Thank You!
4 Comments
---
Madrid Fashion Week – a camera man swarms the soon-to-close runway wearing a Surf the Basque t-shirt. He homes in on an unidentifiable woman and the host of this particular show, a swarthy young man with a mop of black curls starts to interview her. The light on his face mimics the manic energy of his smile and enthusiasm. The woman has princess leia braids and keeps one hand on her hip radiating the confidence of a Flamenco dancer. A woman in front wears all gray leather with a face not her own – but she looks good, her skin settled around her new features and her look polished and compelling. Peppered throughout the audience are men in suits. Shareholders?
The Jesus Del Pozo show starts and what is presented is for an older society woman, not much for me to relate to but I note one lovely gold blouse and a nice pencily silhouette. What looks like a nice pant-to-boot proportion I later realize are just pants tucked into a straight leg trouser. It wouldn't work in real life. I did enjoy the reworking of Marlene Dietrich's song Black Market playing as the models strutted. I would post the youtube vid here but it doesn't do it justice.

At Duyo, a show I attended because the designer sent four women of advanced age down the runway in his last show which piqued my curiosity, a Spanish singer famous in the early Seventies, Jeanette, came out and sang her old songs in a sequin gown and blazer with the sleeves rolled past the elbow. Everyone in the front row opposite tapped their toes and sang along. The effect was better than anything I ever saw at New York Fashion Week in all the ten years I attended hands down. Here's the song:
The clothes were mostly rippling silk pant suits and head wraps, very 70s and very costume-y. I was sitting there thinking I'd title it something along the lines of Insane Pajama, but it was fun. It reminded me of a cigarette ad from the 70s. A bit like this:
I enjoyed AA de Amaya Arzuaga's collection- her sculptural geometric skirts may have been nothing new but they were wearable, sexy, and formidable with the right shoes and attitude. I could also get into some of the flowing and fluttering trapeze shape dance-worthy dresses from Victorio & Lucchino. Some were a little too goth chick, but others were just the right note of Spain sexy.
Themes (some call these trends)
The strangest thing was that most of what I've seen in Madrid or online about New York or London has been about artificiality. Strong colors not found in nature. Unnatural fabrics or dead animals. Sort of anti-eco. How could that fly right now? A bit antithetical to the world's collective awakening of late and all those sustainable fashion companies starting to gain ground. Color is a real draw though. Color is the key to escape. Hopefully the processes aren't as cruel as they look. Here goes:
I'm not sure what was going on at David Delfin (the most anticipated of the shows there) because I was running to catch a flight to England but this trash heap pictured behind him reminds me of the landfills I picture every day walking the streets – all the Made In China and Indonesia crap, the fast fashion, the pilling sweaters and nasty ocre and maroon windbreakers, the tee shirts with sayings and logos like 'miss thing' or 'your boyfriend wants me'; all the misdirected energy toward vanity and glamour and novelty, the impulse to provoke envy or one-up others, or on the other end, the lack of taste measured in defiance against loveliness. Fashion has its place and it is to offer a thing of beauty to the landscape but sometimes it just brings out the worst in us. That's why I'm particularly grateful to have had this time in Madrid to meet some really cool and nice fashion loving people. It's a bird all too rare ain't it?"
2 Comments
---
---