Here's what I'd invest in:
Digital Publishing  - New platforms that offer immersive media experiences
for literary fiction lovers
The literary fiction part is due to my own personal interests (and my fear of the death of imaginative work in a dumbed down world) – but this model could be applied to all fiction and non-fiction. The innovation and technology put into gaming could be applied to merging documentary, non-fiction writing, photojournalism as well as literature, independent cinema, the best in illustration, cinematography, music composition to create rich multi-lateral access to imagination, knowledge and story. Hell it could work for low culture too, that's the low hanging fruit after all.
Pinterest Retail
I read on Fast Company that this already exists as The Fancy so I signed up – but Pinterest still gets my vote because it builds context with such fluidity as a visualization board for all kinds of planning and creativity. By placing objects or experiences that would lead to acquisition next to the the stuff of life that thankfully does not – plants, a cityscape, a curled up cat – buying becomes more of an act of careful consideration than blind consumption. Organic self-directed retail. Facilitated by a platform that takes the whole spectrum of your life and imagination into account.
Farm-to-Table Fast Food
A farm fresh menu with crops chosen by ease and season. The company would work in cooperation with various local producers. It would mimic the fast food experience in some useful and familiar ways but act as a teaching tool for change in the food system. Done right, it could be replicated anywhere (along the sidelines of the football field? On a corporate campus or at a university? In lower income or subsidized housing estates?) I haven't worked out the kinks, but I'd invest in this. Jamie? Where are you?
Open Education and Other New Education Business Models
Browsing articles on the rise of  homeschooling, statistics in online learning, and the movement against traditional degree programs, nothing on the horizon is due for such a complete overhaul as education. I'm appalled by the idea of the 40,000 dollar Manhattan preschool. (Nobody wins.) Nonetheless, I think progressive dynamic and creative education is invaluable. I look back to my fondness for Montessori and Bennington (no grades) and the New School (essays instead of tests) and know this approach, and ones that incorporate working in a natural environment, is applicable to the future. I'd love to sign on to a new model of education which balances real world social interaction and problem solving with democratic access to the best possible learning tools from top educators.
Micro-Manufacturing
Skip the middleman. Think. Plan. Make. Sell. I love the 3D printer and I can't wait until prototypes can be passed onto small factories that can afford to make small batches putting the designer / maker / entrepreneur in the drivers seat. A mini version of this idea exists in Spoonflower.
Data-Mining For Good: Customer Service 3.0
Ignoring the spook factor of privacy concerns, I'd defer to someone else on that one – if you could know enough about your customer to serve them as well as they expect to be served, remembered, listened to, customized for, well I find that very exciting. Innovations in customer experience that really put the customer first could extend to healthcare and safety, travel, home buying, and finance. It could be a good thing put in the right hands. -Chauncey Zalkin
0 Comments
---
What Women Make went from being European-based to New York-based in October. Since then, the posts are slow coming as we develop our first core business, Show Love, and develop ways to bring WWM to life on my home turf. In this discovery phase, I've met tons of likeminded energized women playing vital parts in the social and business paradigm shifts taking place.
Here are 4 women in 4 key arenas:
Design
Annie Coggan – In a city lacking in design activity, Annie's a breath of fresh air. Outside the world of decor and decoration, there doesn't seem to be much of the rich critical design discussion you get in other world class cities save for This Is Product Placement co-run by Julie Taraska who I have met but that was in Italy so she doesn't count for this post. Annie runs a design blog called Chairs and Buildings, is an architect, is a teacher,  and is a resident at the women-run Textile Arts Center in Brooklyn working on a very innovative upholstery project. She's been in the decoration blogs like Design Sponge and design blogs like Yatzer. She's on this list for being a woman who keeps evolving and is a true artist. She also happens to have gone to Bennington College, where I went as well, and during one of the best times in its history. More on her later. More on the women at the Textile Arts Center later too – they are also entrepreneurs and supporters of community arts definitely fitting the bill as paradigm shifters. You can follow them at @textileartscent
Tech Start Ups
Kathryn Minshew – at 25, she's the co-founder of the online magazine start-up The Daily Muse; has been awarded with Y Combinator financing and counsel; led a strategy to provide HPV vaccines in Rwanda with the Clinton Health Access Initiative in her even earlier career; she's also incredibly unpretentious and nice, and though it shouldn't matter she's super pretty which doesn't hurt in this world. (Of course if she wasn't beautiful inside it really wouldn't mean diddly.) She's been supportive and warm and receptive to me and about What Women Make and she's just the kind of person that WWM is always seeking to show to the world.
Co-working Spaces
Adelaide Lancaster  – As soon as she sat down with my partner and I at the end of a long day for all three of us, she exuded an incredible sense of calm and wisdom that was truly infectious. It was a bit like having a cup of tea – if tea had any practical takeaway to offer. She gave us great advice and encouragement about our business Show Love and put us in touch with resources and lovable companies she thought would appreciate our approach to social content via storytelling. I'll be teaching one of their workshops in the Spring. More on that later too. She and her partner Amy Abrams have a shared work space called In Good Company whose name could not be more appropriate. They also just published a book called the Big Enough Company.
One of my Heroes
Joan Didion – Okay, 'meeting her' is a bit of a stretch. She signed my book and spelled my name correctly after I saw her on stage discussing her magnificent career with her nephew the actor Griffin Dunne. She also said 'thank you for coming' and looked me in the eye. Though I wouldn't be able to exactly call her my best friend, I felt a little bit of Didion magic dust rub off on me as I left Symphony Space and had a slice at the Upper West Side Two Boots before heading back to Brooklyn.
Stay tuned next week for my Christmas post on the Tythe Design blog.
-Chauncey Zalkin
0 Comments
---
---
August 9, Brooklyn, NY
Enjoy cocktails and mingle with agents Elyse Cheney of Elyse Cheney Literary Associates, Emily Forland of The Wendy Weil Agency, Ellen Twaddell of Denise Shannon Literary Agency, Eleanor Jackson and Julia Kenney of Markson Thoma Literary Agency, and Laura Nolan of Paradigm, as well as editors, authors, and the staff of Poets & Writers Magazine.
Admission is free and includes a cash bar. RSVP and check out the full list of agents attending by visiting P&W's Facebook page.
8/9: 6:30 – 9:00 PM
Union Hall
702 Union Street (at 5th Avenue)
Park Slope, Brooklyn
Directions
R to Union Street
Q, 2, 3, 4, 5 to Atlantic Avenue
F to 4th Avenue
B71 to 702 Union Street
B63 at corner of 5th Avenue and Union Street
File this under: "wish I could be there"
Another publishing / writers post you may enjoy, Persephone Books and the Resurrection of Early 20th Century Female Writers in London.
0 Comments
---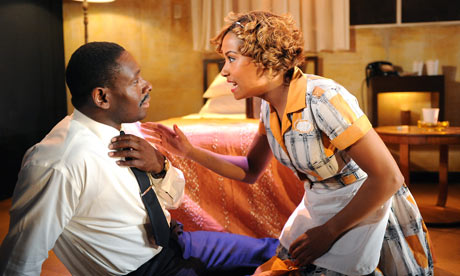 Meet 28 year old Katori Hall from Memphis. She won Best New Play at the Olivier awards. The Mountaintop is an imagined account of Martin Luther King
Pauline Van Dongen 3-D Printed Shoes. Featured on Fast Company. (later part of our What Women Make – Women in Design 1st edition show at the London Design Festival, autumn 2010)
Shanan Campanaro surface design reminiscent of Rorschach test
0 Comments
---
---
I'm been working on a long, big, involved writing project since January 2007. And not one that can be done via tweets, posts, or powerpoint but instead in chapters employing reams and reams of paper crisscrossed into piles and filed with ink markings.
I started in Paris and two years later ended up in Barcelona in a markedly less charged, less anxious environment than New York. I grew my hair long, stopped getting highlights. I stopped wearing high heels and stopped shopping on Saturdays. (Shopping-as-hobby in euros and without a corporate paycheck, in a markedly less consumerist environment, feels absurd). I live in an ancient building with uneven stairs. Wearing heels would be impractical to say the least. . Instead, I've become quite the chefette. Fresh fish at Boqueria (and later Santa Caterina market) has led me to Google searches with alarming news of overfishing and the politics beyond my dinner table. Yikes.
But I left to cut the chatter out. To smell the sea and know thy butcher. The longer piece of writing is still not done (now it is!) but it is a living breathing thing that I will sorely miss when it is done. It's what I do mornings. It's my real and tangible life.
Afternoons, now back in the drink of digital and work life in the form of What Women Make and planning curriculum for teaching and workshops in branding and ethnography for the fall (done!), I am swimming deeper into digital space, a place where I find no up, down, or center, just endless self-perpetuating time. Time to infinity if you let it. As part of this, I have nestled myself deep in Twitter-land.
Sitting here in Barcelona, thinking about one of my characters, I scribbled in my notes, 'are we all building concentric circles and burying ourselves in the middle of them?'
I began my  dive into Twitter by looking for women makers online and swimming down that path I ended up finding scores upon scores of tech heroines – connectors, doers, investors, travelers, oracles – and I'm amazed at the female talent, passion, and community that's showing it's face.
I haven't done that much writing outside my book ever since I started working on it but I realized this question has nothing to do with my book and everything to do with my digital observations.  We are blowing bubbles of concentric circles every time we add a twitter connection. We float in our bubbles and we seek out: The Conference. Conferences seem to be a crucial oxygen seeking mission in all this. We come up for air there. After all, people want to speak, laugh, see one another, share the same carpet.
After the conference, we all go home, follow one another on twitter and go on building our concentric circles. But hopefully that's not all.
How often do our circles land in tangibles?
When do they form intersecting points that lead to applications, products, services, marriages, babies, and all that good stuff?
They do, I know they do, but I'm interested in those stories. The ones grafted on the page of social networking that come alive in physical space.
I want even the physical space tinkerers or artisans to have a foot in both without compromising their craft.
I love this rapid evolution. As it changes life itself, I'm pleased with the slippery easy online glide. I remember when it was so much more cumbersome.
I think of what it can and will look like – the synergistic evolution going on in the ever widening half of our life that is lived online also happening in equal measure in physical space. To me, that is the ultimate and most critical pursuit.
-Chauncey Zalkin
0 Comments
---
I used to think if I pursued art, it would be like spitting in the ocean. Who would care? Who would hear me? I told my 25 year old self, if you attach yourself to brands and big business, play not by the rules of making money, but in acknowledgment of them, you can get a word in edgewise. If you make art you'll be like that hippy dancing in the crowd at a Phish concert with her eyes closed. (for me that's a bad thing). You'll be in your own art universe. And starving. It seemed to me: make your contribution quantifiable, make it count, make it consumable, make it tangible.
But that was then. Now everyone's selling to one another.
'Buy me'
'No buy me'
'Buy me!'
It's another form of taking turns talking. It seems pointless. All this clever stealth marketing is zapping creativity from the creative population. Everybody has an agenda.
How can anybody even see?
I went onto a Paris hipster site tonight someone sent me to learn more about the FIAC art fair going on here this weekend. On the site, famous Paris personalities listed their favorite spots here. Of course an actress listed a regular movie theater that will be debuting her movie and another woman talked about a store that carried her clothes. Give me a break.
When I hosted a panel of marketers at a conference last year, I carefully planned out questions that would probe the evolution of online marketing but my guests got up and one by one plugged their brands, products, and websites. At one point, one of the panelists hijacked the whole thing by standing up in the middle of the thing to click through a powerpoint of his companies services! Something I explicitly told him not to do. It was the Jerry Springer of Marketing Panels. Each one, especially the young guns, got up to outshout the other.
Sometimes what used to excite me about the entrepreneurial spirit of the creative class is starting to look like the spit of a thousand jaded and corporate-ized cool kids sinking into the ocean. They are turning into the monsters they were running from.
No matter what you do for $$$, if you commit yourself to art, your art, as few people as there might be who see it, you can rest assured that you are actually saying something that is not related to a consumable, profitable, interchangeable, extinguishable, questionable, suspicious, depleting thing. It's something actual. Something human. something flawed and living. Something that means something, even if it means something to 5 people or 2 or just you.
I'm not being idealistic. We have to make money. We have to produce food and machinery and fashion and ipods and shoes and beverages and hand soap. I just think we need to do have some separation again of church and state. The French seem to still be able to do both but that capacity is diminishing. The production of free time that we've nurtured seems to be actually just the production of more work time. If you want to discuss this, I've formed a What Women Make group on LinkedIn. Look it up and ask to join.
0 Comments
---
---